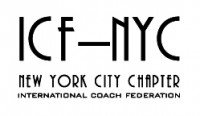 DO YOUR SEARCH WELL!
www.rileyguide.com – provides overviews and links like the ones below, to what will help you with your Job Search or to what you may seek help with, before you get bogged down in a futile job search.
One-Stop Sites
Several sites offer a variety of assessments - skills inventories, interest inventories, etc. - from a single entry point. Most of these sites offer some quizzes and articles for free, but there's usually a fee for the more advanced and in-depth assessments.
Helpful links
Queendom.com -- Scientifically based personality tests covering a wide variety of life areas.
Myers-Briggs Type Indicator (MBTI) -- A very popular tool for assessing your personality and classifying it into one of 16 types.
http://www.jobhero.com (new addition)
CareerKey.org -- A tool designed to help you match your interests with your ideal career.
www.careerexplorer.net
See the top careers which earn from 40,000 to over 100,000 per annum.
www.careeronestop.org
CareerOneStop: Careers and Career Information, including salaries.

Diversity-Related Job Databases:
If you benefit in any way from the above references, let us know how, so that we may share with others.