THE 2018 OFFER YOU NEVER IMAGINED BUT ALWAYS WANTED
" The greatest danger for most of us is not that our aim is too high and we miss it, but that it is too low and we reach it." Michelangelo
This is a BIG DEAL. This is a transformational package of weekly coaching to impact your life, spirit and career, as you struggle with moving ahead and being more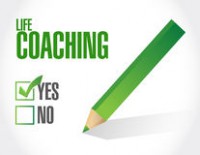 .
I want to share the details of what this is about with you at my FREE INSPIRATION CAFÉ ON SATURDAY AT 6 P.M. EST.
Here is the call-in number:   1712 775 8972   and the code: when I receive your email
My Inspiration Café* is normally for signed-up members, but this is too good to keep to some only. Join us free of cost to listen and learn.
The offer is for 3 weekly, private sessions, at your convenience, by phone, and then one face-to-face retreat/session on a set day for 2 hours or 3 hours in Garden City, L.I. or in Manhattan, NYC for power results.
Packages begin at $750 for all, and go up to $1,250.
You may sign up at any time via email. Click on the Contact buttons here on this site. _______________________________
*Sign up today for the weekly Inspiration Café to be part of this ongoing adventure in Power, Thought and Advancement.