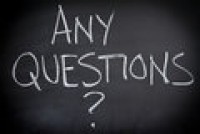 FAQ on being coached
How much do I have to pay for coaching?
You are investing in yourself rather than paying for coaching. You are investing in time, energy, resources and focus the same way that your Coach has invested in developing herself so that she can be of benefit and service to you. You are investing in a process that will lead to your manifesting what you want to become and what you want to achieve in your life and career.  You are making a powerful choice between investing in some material goods which will decay and not change your life and investing in a mindset change that will create new solutions to every challenge that you face going forward.  What you pay is related to what you intend to develop, change or turn around, and how often you will meet with the Coach in person or by phone and for how long. Coaching fees can be on a sliding scale and by packages, depending on your needs.
What exactly will I walk away with at the end of each coaching session?
You will have clarity regarding the issue at hand and a number of actions that you agreed on to take over the next few days or weeks in order to reach the goals that you set. You would also have 'homework' with regard to observing how you think, plan and act on an ongoing basis, which would lead to new insights, perspectives and impact on your challenges. You will be reminded that you are more spirit than body and that it's your spirit that should predominate.
If my concern is my career, whether job search or career change, what can I expect?
You can expect to become clear about who you are, your value, your intentions and your potential. You will be reviewing your work history and skills of different forms, and then determining the industry or field of work that you should ideally target. Re-writing your resume in the most modern and impactful way will then follow, to suit positions identified by you.  Help with cover letter drafting, and interview preparation will also be part of the package to ensure that your search is done with confidence and calm. The aspects of transition that you may face will also be explored with you, to eliminate doubts and fears.
How long should I expect to be coached before I see some results from my investment?
That all depends on how coachable and how committed you are to your own plans.  Once you apply accountability to the process, the time will be of little consequence since many successful clients continue with coaching even after achieving their initial goals, because they learned the value of being prepared, keeping the momentum going and always moving to the next level.
Will my coach advise or counsel me?
Life and career coaching is transformational precisely because the outcomes are the responsibility of the coaching client. You come up with the great ideas and the new direction that you want to take, as the Coach connects with you intuitively and allows you to maintain the vibration conducive to finding the answers you want about your finances, relationships, career choices, social and emotional challenges and other related matters affecting your present and your future. The coach does not dictate to you what to do.  
Will it be OK for me to end the arrangement, if I do not think that that is working for me?
Both you and your Coach are free to end the arrangement by mutual agreement if during the sessions it is discovered that the process is not matching what the client wants.
Can I take a break and begin again or do I have to continue no matter what?
Clients may sign up for groups of sessions to match their work or travel schedule or even their finances, but still be devoted to their ultimate goals. That means you could sign up for 4 sessions, and then return a month later for 6 sessions and then continue for longer or shorter to tie up what you started. Since most coaching is by phone, and can also be by Skype there is hardly any physical or technical reason not to continue from wherever you may be.
What exactly am I agreeing to when I become a coaching client?
This is a great question, since many may never have heard about coaching.  You are agreeing to your Coach delving into your true thoughts, your understanding about yourself and what you really want, as well as on your perspectives on life and your potential. You acquire reliable support from the only person fully focused on your goals and your feelings. Coaching is a conversation that is ongoing in which you and your coach aim to find solutions and expand your awareness of the possibilities in your life. From the coaching interaction clients learn to gain balance, wisdom, peace, joy, energy, decision-making skills, re-careering readiness, leadership strategies, self-management and enhancement of emotional intelligence among other tangible outcomes. There is no negativity or judgment in coaching.