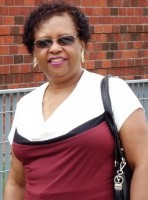 SAPIENCE EXECULIFE COACHING – NEW YEAR QUIZ – 2019 PLANNER INITIATOR – for EXECUTIVE – BEGINNER -UNEMPLOYED – RETURNEE – ENTREPRENEUR – CAREER CHANGER - RETIREE
Take this Quiz, Dear Visitor, and get powerful feedback. Please save the document and attach to your email response to me.
coachmenow@sapiencecoaching.com www.sapiencecoaching.com
YOU MAY ANSWER THE QUESTIONS ON A BLANK SHEET OR ASK ME TO SEND YOU THE QUIZ DIRECTLY TO YOUR EMAIL.
I am being truthful in answering the questions asked below and am happy to provide the following so that my answers may receive the powerful feedback that I need, to take me into 2019 with confidence. Thank you.
My name is ________________________Age _______Profession________________ email:
1. How happy have you been with each of the following areas of your life in 2019?
Relationships Finances Health
Personal Growth Career Living Arrangements/environment
(for each area, please insert either NOT HAPPY or OK or HAPPY or VERY HAPPY)
2. Which of the 6 areas mentioned do you consider as needing urgent attention in your life?
3. What plans do you have to make any changes in those areas? Describe briefly for each.
4. How do you want your relationships to look in 2019?
How do you want your finances to look in 2019?
How do you want your health to look in 2019?
How do you want your personal growth to look in 2019?
How do you want your career to look in 2019?
How do you want your living arrangements/environment to look in 2019?
Say more in your email if there is not enough space here……..
5. Are you interested in learning or discerning what to do to move forward to your next level in any of the areas you selected and described? If yes, please elaborate what 'moving forward' is for you! If no, why not?
6. Would you like to begin to examine your PATH TO SUCCESS and to take action in any chosen area or areas with a Coach? Please describe what you would really like to do before 2019 gets older!
7. Do you have a mentor or coach with whom you work on any area of your life?______. If yes, in which area?
Your truthful responses to the questions asked above will trigger some powerful intuitive responses from within you as well as in communicating with me, Your Coach, and you will see 2019 in a brand-new way.
I will invite you to apply brand new energy to 2019, which you never experienced before. If you find this exercise meaningful, please send a friend or colleague to our site to do the same as you did and they'll thank you for it. Hyacinth
********************************************************************************************************************
Individual Coaching Packages....what is worth a hundred, a thousand, a million, a billion to you?
Choose your coaching package according to your own unique, personal agenda.
Coaching packages include email support in between weekly sessions.
You choose how many sessions per week or per month works for you to move your forward.
Sign up to have 15 minute laser coaching sessions to suit your most pressing, daily challenges
Together we will decide on the best day and time of day for your session.
ASK FOR POWERPOINT PRESENTATION ON HOW YOU MAY BOOK MY SERVICES TO SPEAK TO YOUR TEAM, GROUP, WORKSHOP, ORGANIZATION OR BUSINESS AND TOPICS, CONTENT AND FORMAT.

This is our explore, expand, explode series for you to choose from, depending on your concerns. Each package includes and builds on the contents of the previous packages.

Awareness/Intuition/Intentions/Energy = Building and Manifesting your Vision
Building Confidence/EI/Personal Value/Setting Goals = Focus and Clarity
Stress/Time Management/Choices/Balance = Moving to the Next Level
Skill sets/Strengths/Brand/Resume Building/Interviewing = Job Targeting and Recareering
Strategizing/Powerful Action/Problem Solving/Potential = Management and Business Possibilities See Group Coaching options separately.
Request a Quote here for Coaching and schedule appointment for FREE INTRODUCTORY SESSION. Contact Us