YOU MIGHT HAVE PUT OFF YOUR LIFECOACHING PLANS LAST YEAR BUT NOT THIS ONE. DO WHAT IS GREAT FOR YOU NOW!
" The greatest danger for most of us is not that our aim is too high and we miss it, but that it is too low and we reach it." Michelangelo
This is a BIG DEAL. This is a transformational package of weekly coaching to impact your life, spirit and career, as you struggle with moving ahead and being more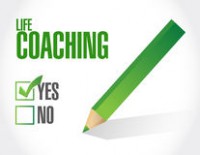 .
I want to share the details of what this is about with you, so connect with me by clicking on my CONTACT PAGE. Call me at 516 639 7407 to set up an appointment.

Choose to have private, confidential life coaching sessions or career coaching to facilitate your job search, career change or professional advancement, or spiritual coaching to connect you more with life at a greater dimension. What is your focus at this time?